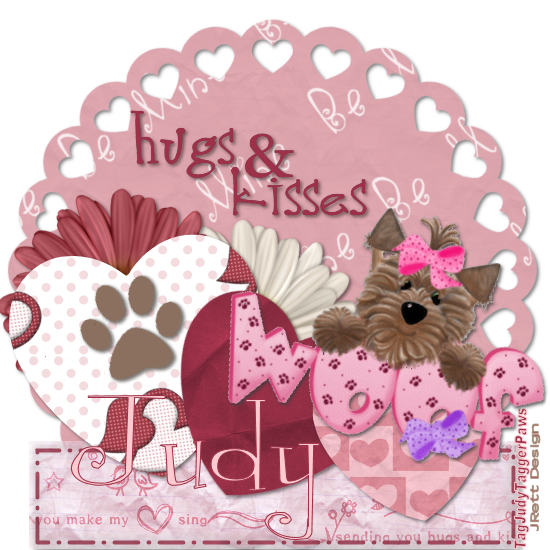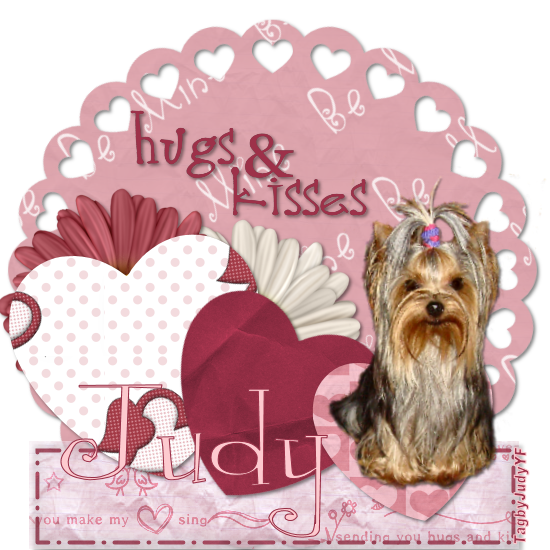 I spent Saturday night following a fun tutorial by
called Hugsnkisses. It was one of the easiest I have practiced with.
All supplies were included in her zip file. If you haven't tried
making a signature tag yet or need PSP practice, try this one
I learned alot and it's so darn cute !!!!! I hope to do many more
from this designer.
The yorkie graphic used in the first tag is by J Rett Designs. The
real yorkie in the second tag is my Lily.